Where to Stay in Rhyl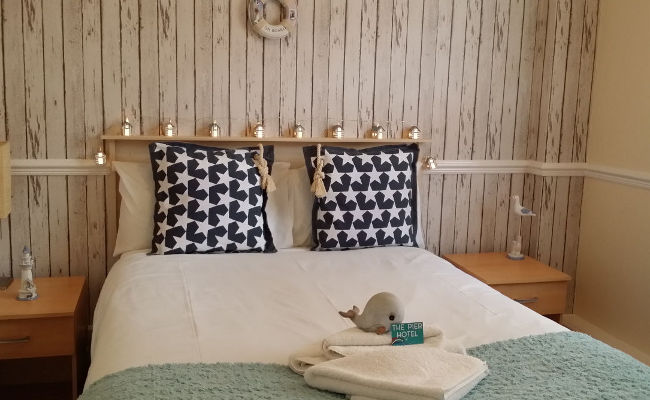 Rhyl is popular with both domestic and foreign travellers, holidaymakers with kids, young couples looking for a romantic getaway, pensioners,… In short, the resort town attracts highly diverse groups of tourists and travellers with a diversity of needs, preferences and budgets when it comes to most things including accommodation.
Luxury or Budget, All-Inclusive or Self-Catering, Quiet or Vibrant,… Rhyl Can Suit Just About Everyone's Accommodation Needs and Preferences
No matter if you are looking for luxury suite or cheap but clean room, all-inclusive hotel or self-catering cottage, cosy room in a quiet street or in the middle of the vibrant town centre, Rhyl won't let you down. The town's highly diverse accommodation options can suit just about everyone's needs and preferences. And pockets too!
Budget-conscious travellers and holidaymakers can choose between a number of modest but comfortable and tastefully decorated guest houses, cottages, flats and holiday parks although there are also many budget-friendly hotels and B&Bs in the very town centre and nearby. Obviously, the closer the town centre the higher the rates which brings us to another option that is worth considering if you are looking for inexpensive accommodation - staying further away from the centre or even outside the town itself. This, however, is an option only if having own transport and proximity to the beach, town centre and main attractions isn't a priority.
For those that want to spoil themselves regardless of the cost, there are several fine hotels offering all the comfort and luxury you could possibly imagine plus a wide range of services to feel like royalty during your stay in Rhyl. Also an option are luxury villas, guest houses and cottages, many of which also offer luxury location.
Finding the Best Place to Stay in Rhyl
Don't know where to stay during your visit/holidays in Rhyl? Having difficulties deciding between the many options? If so, it may help to check out a few travellers' websites discussing accommodation in Rhyl. In addition to providing description, basic information and contact/link to official websites of the most popular hotels, B&Bs, guest houses and other accommodation providers in the town, many also feature travellers' reviews, ratings and comparisons. Though these are largely personal opinions, they can be very helpful if you don't know where to stay in Rhyl or/and are interested in other travellers' experience with particular accommodation options and providers.