Things to Do in Rhyl and Prestatyn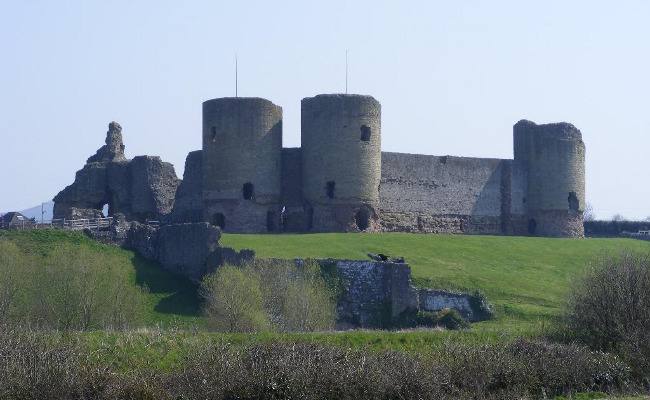 Are you considering visiting Rhyl or/and Prestatyn? If so, you won't be bored. With so many things to do, see and experience in the two seaside resorts and nearby, it is a good idea to do some planning in advance to make sure that you don't miss the top attractions and highlights. If you need some help in making a list/schedule of things to do while on holidays in Rhyl or/and Prestatyn, we have prepared a few suggestions:
Go to the beach. Rhyl and Prestatyn have miles of sandy beaches which are perfect for both relaxation and recreation. Besides the usual water and land activities, you can also enjoy sailing and windsurfing. If you are travelling with your furry friend, please note that dogs are restricted on most beaches during the season (from May to September) but are welcome on Rhyl's Splash Point and Ffrith Beach in Prestatyn.

Visit historical attractions. If you are interested in history and like to visit historical sites and landmarks, you will be impressed by the areas' historical attractions. There are prehistoric sites such as the famous Gop (Trelawnyd), exceptionally well preserved evidence of Roman presence in this part of Wales such as the Roman Bath House outside Prestatyn, imposing medieval castles such as the Rhuddlan Castle, Bodelwyddan Castle and Park, and Denbigh Castle, and many other more recent but equally impressive sites and monuments.

Go walking/hiking on the Offa's Dyke Path or/and the North Wales Path. Both footpaths offer a unique combination of recreation and relaxation, and history and nature. The Offa's Dyke Path runs along the earthwork that was constructed during the reign of King Offa of Mercia in the second half of 8th century but it also runs through some of the most spectacular wilderness areas with breathtaking scenery and one-of-a-kind opportunity to observe some of the rarest wildlife species. The North Wales Path links Prestatyn and Bangor, and is considerably shorter but it isn't any less pleasant or memorable.

Take your golf bag and play golf. There is a golf course in both Rhyl and Prestatyn. If you are looking for some extra trills and challenge, you will be pleased to hear that there is a third golf course just a few minute drive from the two seaside towns - the fabulous Rhuddlan Golf Club and its championship course which is the site of many golf championships at both country and national levels.

Other. How about bowling? Performing arts? Sporting events? Cycling? Wildlife observing? There is no shortage of things to do in Rhyl and Prestatyn. You only need to decide which activities suit your preferences the most and create a plan or schedule to make the most out of your visit to Rhyl or/and Prestatyn.