What's On - Rhyl and Prestatyn Events, Festivals and Celebrations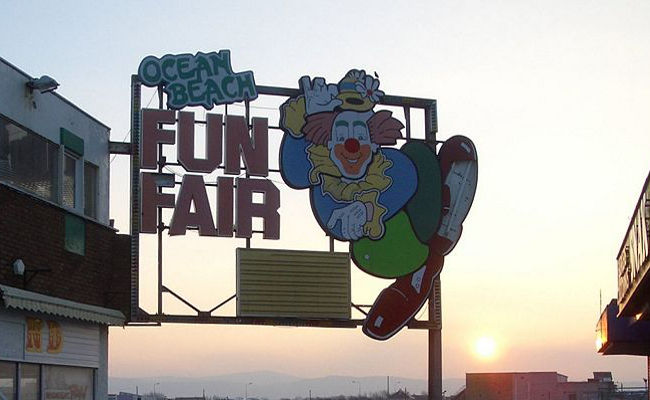 With so many things to see and do in both Rhyl and Prestatyn, visitors of the two seaside towns won't be bored no matter if looking for recreation or relaxation and no matter if being interested in historical or natural attractions, culture or family fun, outdoor or indoor activities, sporting events or live music performances. There is something for just about any taste and age. All year round.
Rhyl Events Guide
If you are planning to stay in Rhyl, you won't lack opportunities to enjoy a wide range of events for a wide range of preferences and interests: night clubs and related entertainment venues, performing arts centres, cinema, live music, arts and culture, kids and family events & activities, sports, festivals, competitions and much, much more.
Many of the most visited events are hosted by the Pavilion Theatre which was built in the early 1990s. The first Pavilion Theatre, however, was built in the 1890s but it was destroyed by a fire in the early 1900s. In 1908, a new Pavilion Theatre was constructed but this Pavilion was demolished in the 1970s. The current Pavilion is thus the third theatre which, just like its predecessors, hosts a wide range of performances and events. Another major entertainment venue is the outdoor Arena on the promenade, while both Rhyl residents and visitors alike are also regular guests of events, festivals and other happenings in the nearby towns such as Colwyn Bay and of course Prestatyn which is hosting a variety of fun, entertaining, educative and enjoyable events as well.
Prestatyn Events Guide
There is always something going on in the town of Prestatyn. Just like the neighbouring Rhyl, Prestatyn regularly hosts a range of events to suit the taste and preferences of both its residents and visitors that are getting increasingly diverse. In addition to weekend entertainment and a variety of special events that are held throughout the year, Prestatyn is also hosting a growing number of events, festivals and celebrations which developed into major annual happenings such as the Prestatyn Carnival. Held every summer on multiple locations in the town, the Carnival besides the parade also features a wealth of other fun events.