Guide to Rhyl and Prestatyn Beaches, Landmarks and Attractions for Dutch Visitors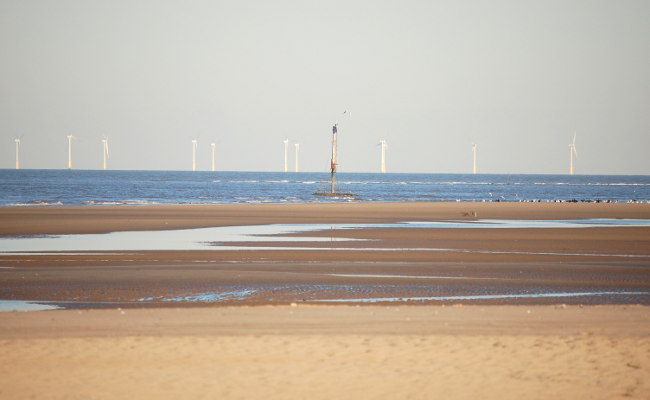 Both Rhyl and Prestatyn are getting increasingly popular with foreign tourists and travellers, many of which are completely new to North East Wales. Even though the UK is one of the top tourist destinations in the world, the overwhelming majority of visitors focus on the most popular attractions in London and other major cities (and their proximity), completely ignoring smaller but equally exciting towns such as Rhyl and Prestatyn. Both, however, experience an increased interest of travellers from all over the world, in the first place from the Netherlands.
Most Popular Rhyl and Prestatyn Beaches
Unlike most British visitors, the Dutch don't travel to the two resorts to enjoy the sun and beach. It is not like they woudn't enjoy them but they are drawn to this part of Wales by other attractions, both natural and manmade. Nevertheless, virtually all Dutch visitors take time to go to Rhyl and Prestatyn beaches to both relax and enjoy a variety of land and water activities. Most popular with Dutch visitors are Rhyl Central and Central Beach in Prestatyn but it is also possible to hear Dutch language being spoken on other major beaches including the peaceful Rhyl East and Barkby Beach.
Must-See Historical Attractions
Dutch visitors who are interested in history have plenty to see and experience in both resort towns as well as nearby. Less than four miles from Prestatyn and less than seven miles from Rhyl is the village of Trelawnyd which is home to the large neolithic mound known as The Gop that second in size only to the famous Silbury Hill at Avebury. Just outside Prestatyn are well preserved remains of the Roman Bath House, while the nearby city of Rhuddlan is home to an imposing 13th century castle that was built by King Edward I of England. Other must-see historical attractions include the Bodelwyddan Castle and Park, and the Denbigh Castle, both of which are just a few miles inland.
Must-See Natural Attractions
Nature lovers will be thrilled by Rhyl and Prestatyn natural attractions which can rival some of the greatest natural wonders not only in Britain but the entire Europe. Just outside Prestatyn is the Gronant Dunes and Talacre Warren SSSI which is home to some of the most spectacular wildlife species, including rare plants and animals. Then there is the scenic Offa's Dyke Path which offers over 170 miles of intact nature, breathtaking views and spectacular North East Wales landscape. Another must-see and must-do is the North Wales Path which connects Prestatyn and Bangor which lies some 60 miles west.