Prestatyn Attractions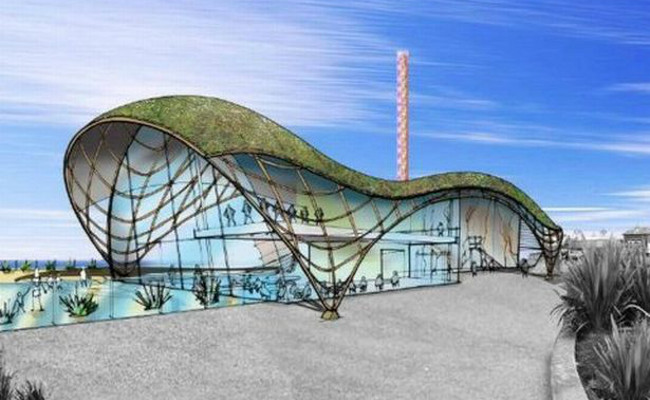 Rhyl' neighbour Prestatyn is an exciting place which offers plenty to see and experience. As a result, it is not a surprise that it is one of the most popular tourist destinations in North East Wales. Travellers and holidaymakers are attracted to the resort town by its sandy beaches but many also decide to spend their holidays in Prestatyn due to the wealth of attractions in and nearby the town.
The most famous and the most popular Prestatyn attraction is without a doubt the Offa's Dyke Path. It is a 176 mile footpath and a National Trail which roughly follows the border between Wales and England as well as the remains of the 8th century Offa's Dyke, a large earthwork which is thought to have been constructed by King Offa of Mercia (r. 757-796). The Path ends at Prestatyn but on the exact same spot, another footpath begins - the North Wales Path. Joining Prestatyn and the city of Bangor in the west, the North Wales Path is shorter than the famous Offa's Dyke Path but it isn't any less exciting and enjoyable.
Nature lovers also like to visit the Gronant Dunes and Talacre Warren Site of Special Scientific Interest (SSSI). It is home to some of the rarest and most fascinating wildlife species. Together with other coastal wildlife areas, the Gronant Dunes and Talacre Warren SSSI is the last major (surviving) example of the former large dune system that covered the coast of North East Wales.
Prestatyn also delights all who enjoy visiting historical landmarks and attractions no matter if being interested in prehistory, Roman period, Middle Ages or Modern Era. There are plenty of luxury tours in the local area offering sightseeing. In the nearby village of Trelawnyd is The Gop which is one of the largest neolithic mounds in the country. Then there is the beautifully preserved Roman Bath House just outside Prestatyn. Less than five miles from the town is the spectacular Rhuddlan Castle that was built in the 1270s by King Edward I of England (r. 1272-1307). Slightly further away is the 13th century Denbigh Castle which is in ruins but worth visit as well.
Other Prestatyn attractions include the Nova Centre, The Scala Cinema, North Wales Bowls Centre, the Astrobowl and Prestatyn Golf Club, to mention only a few of the most popular ones. Every summer, the town also hosts the Prestatyn Carnival which besides the usual parade also includes a wealth of events and festivities offering entertainment for the entire family.